Campbell's baby chick born July 9, 2004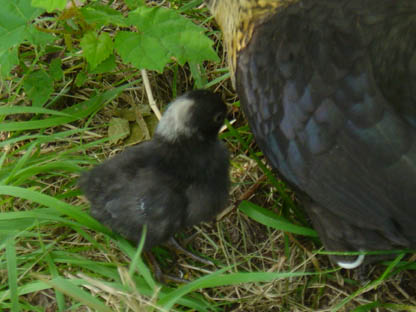 Questions

we hear from time to time...

click on a question for our answer below...
Q. Is there a real Good Intent Farm?
A. Yes, there was a time ago...


Good Intent Farm was located a little southwest of Gettysburg, Pennsylvania, just above the Maryland/Pennsylvania line. Geography buffs will note that this is slightly north of the Mason-Dixon Line while Civil War enthusiasts most likely have been down our road on the way to the huge re-enactment site. From Washington, DC or Baltimore you can get there in about an hour since you guys deal with that kind of traffic everyday anyway, and from Philadelphia or Pittsburgh you can count on a three hour trip if you drive like us.
For more pictures of the Farm, click here

If you are planning on a trip to the area and would like specific directions just Email Andy at mailto:andy@goodintentfarm.com?subject=directions, please

Q. Are there any shops near me that carry your furniture?
A. Possibly.
Good Intent Farm furniture is currently offered by shops in about 22 states. Since most of these folks only buy from us at wholesale markets where they can hand pick the pieces their current inventory changes from month to month. Many of them just might be out completely until they catch us at the next show. The best way to find out would be to contact us with the name of your town or have your favorite shopkeeper get in touch with us directly. It is possible that we have already met them at a show and if they don't offer our stuff today, they just might want to start tomorrow.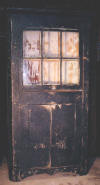 Q. How did Good Intent Farm furniture get started?
A. Bob Barbour has always liked this kind of furniture and always seemed to find originals at auctions and out of the way spots. When he couldn't find just the right thing for his retail stores, he started making various pieces out of odds and ends and the response was encouraging. Folks would tell him what they wanted in the way of unique, affordable pieces to use everyday in their homes. Since Bob has always had a keen eye for primitive pieces (and never forgets a terrific color or unusual original) he began sketching his own designs and to this day has literally hundreds of those sketches and photographs of period furniture.
Anyway, the furniture he brought into the stores would go out pretty much as soon as it came in and folks kept asking for more. As word spread and the demand grew, while Bob's available time shrank, he brought on his wife's youngest brother, Andy Grimes, who had tired of running restaurants and had been spending some of his time developing his own finish for fish decoys, folk art carvings and vintage sign replicas.
Bob knew how he wanted the furniture look, and taught Andy how to look at the wear on original pieces. With the aid of a few very talented cabinetmakers, Bob and Andy thought they could keep up with the demand for their furniture. As they met with new clients for custom pieces (some calling for mouse holes and various patches), the furniture got "grubbier and grungier" until it became what it is today.
They learned early on that although not everyone likes this kind of stuff, those who do really like it a lot.
Then, it got busy. We had to face the facts and limit ourselves to wholesale markets where shopkeepers could hand pick the pieces they felt would be best for their own clients. It just seems to work out better all the way around.
A. Wish we could but unfortunately, we are still pretty backed up right now (July 2004) so we are having to hold off on that custom work for now. We apologize for any inconvenience this may cause, but we feel obligated to keep up with our current orders. Please contact us with any questions you may have about an existing order or if you have an idea for something that would be a good addition to our current offerings.

Q. Can I match a piece of yours I already own?
A. We can get pretty close, but there are variables in the process that make it awful hard to make duplicates. One of those variables being we would go nuts making the same thing over and over again. Instead, we try very hard to meet your expectations while offering pieces without "twins". Please let your clients know this ahead of time to help avoid any problems at the time of delivery. We will send color and finish samples as well as detailed photos of any special orders so you can help them get just what they want.

Q. Can I tell my customers the piece they order will look like the one I have on display in my shop?
A. We can come pretty close, but side by side they might be able to tell them apart. If they just love the one you've got, why not let us replace it with another one on the next trip.

A. We have, but not again for a while. You can imagine how much time that takes to get it just the way we all would like it and right now, we don't have much time to put our all into those jobs. A few groups of folks we know got out of the furniture business altogether to do those kitchens only to bail out and try to get back to where they should have stayed all along. Something about that lure of big ticket items, I guess. Instead, we offer a number of individual pieces that meet the needs of today's kitchens without having to work on site. If you would like some guidance on these pieces, just give us a call at 717-259-5787.
Q. Do you need any more shutters or windows?
A. Always (if they're good ones..)
If you have some of those good ones or know of some that would otherwise just sit around or worse, get thrown away, please let us know. Email Andy at: mailto:andy@goodintentfarm.com?subject=shutters & windows
If you have replaced your old windows and would like us to make you something you could really use, just let us know.

A. Yes.
If you would like one mailed to you, just click on the link below:
mailto:andy@goodintentfarm.com?subject=brochure, please