When in Gettysburg you will want to visit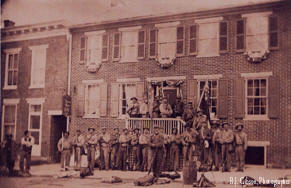 "Much has been written about the 150,000 soldiers who converged on Gettysburg in July, 1863. Not much has been told, however, about the 2400 citizens of this historic town who experienced the horrors of the battle first-hand."
The Schriver House Museum recounts the harrowing story of one family's experiences during the Battle of Gettysburg.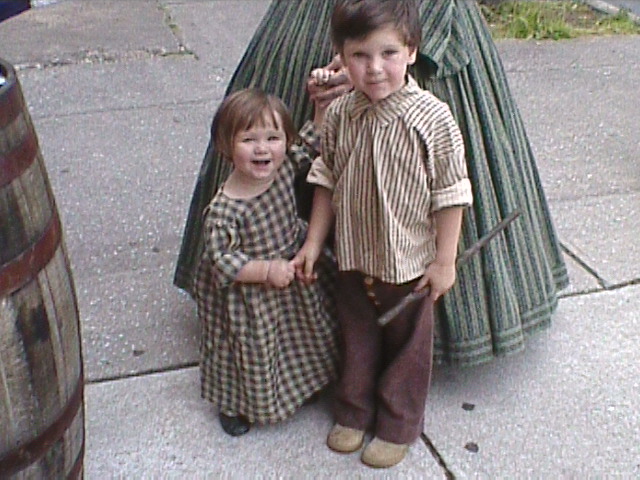 Why not time your trip to see the great Gettysburg Reenactment in July?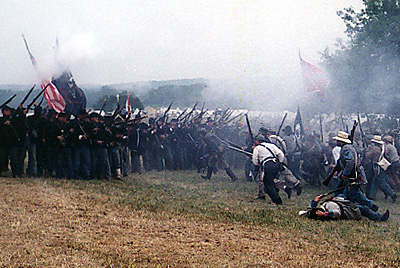 See the area and print out maps via the National Park Service site:
Gettysburg National Battlefield Park
The Official Web Site of the Gettysburg Convention and Visitors Bureau can help you locate lodging and restaurants and can be found at Gettysburg.com.
You can even have your name cast into a brick for eternity in the downtown sidewalk if you go here:
Can you guess who once lived in this house?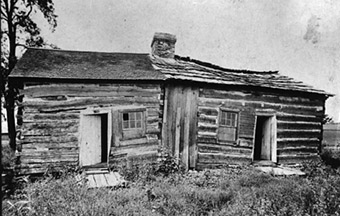 Log cabin built by Abraham Lincoln and his father near Farmington, Illinois in 1831.
"Four score and seven years ago..."
Want to hear the music of the time?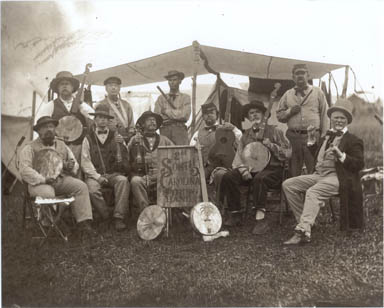 2nd South Carolina String Band
www.CivilWarBand.com
hear a sample mpeg of their music
Want to see some of Pennsylvania's remaining round barns?
Want to save your own barn?
Barn Again might be able to help:
http://www.agriculture.com/ba/ba!home.html
Want To Learn more about the National Arbor Day Foundation?

One of our finishers is also an amazing illustrator. See what I mean via this link:
This site has some terrific artists and wonderful handcrafts.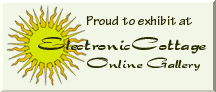 Also, if you are interested in traditional milk paint and some of the nifty ways it is used, check out the Old Fashioned Milk Paint Company's site:
A neighbor of mine makes the best barn stars out of copper.

He ships them all over the country within a week or so.

The Journal of Antiques & Collectibles has an article about country and primitive furniture dating. They also have a tremendous archive of useful information.
System for Dating Country & Primitive Furniture, The Business of Doing Business in Antiques JOA&C, July 2002 Issue
If you know of some sites on the web that might interest our other visitors, let us know and we will check it out. If that site happens to be your own, even better - just Email Andy with your link at:

mailto:andy@goodintentfarm.com?subject=check out my link please